The Damon System is not just about revolutionary braces and wires, it's an entirely new way of treating patients. Traditional treatment often requires removal of healthy teeth and the use of palatal expanders to make space. This approach is often uncomfortable, takes longer and can leave a narrower arch and a flat profile. Damon smiles are full, natural smiles achieved with light force specifically designed to improve the overall facial result of each patient. Traditional braces are tied in with elastics, which cause friction and pressure, making treatment slower and less comfortable. Damon braces use a slide mechanism to hold the wire, which allows teeth to move more freely, quickly and comfortably.
Damon braces are designed to be discreet, comfortable and easy to keep clean. Without the elastic ties which attract and collect plaque, Damon braces make dental hygiene easy during treatment.
At Parigini Orthodontics, we combine three key components, which when used together, deliver faster treatment, fewer appointments, greater comfort, and consistent high-quality results:
Damon passive self-ligating braces that eliminate the need for elastic or metal "ties". With Damon tie-less braces you can experience treatment without tightening.
Light high-technology shape-memory wires that move teeth faster and require fewer adjustments.
A new clinically proven treatment approach that aligns your teeth and enhances your facial aesthetics-usually without extractions or rapid palatal expanders.
What makes the Damon System different?
Tie-less braces that don't need to be "tightened" and are gentle to the teeth and tissues.
High-technology, memory-shape wires that quickly move teeth and require less adjustment.
A clinically proven treatment approach that aligns teeth and enhances facial aesthetics - usually without extractions or rapid palatal expanders.
The Damon System employs a unique treatment philosophy that goes beyond straight teeth to create broad beautiful smiles. We take into account each patients' face, profile and other factors, anticipating what patients will look like in their 40's, 50's and beyond.
The days of having braces tightened are over. The Damon System uses tie-less brackets that reduce the pressure on your teeth, allowing them to move more comfortably to their correct positions. This innovative approach to orthodontics ensures greater comfort throughout treatment.
Straight teeth and a beautiful smile can enhance self-esteem and self-confidence at any age, plus improve overall oral health. Ask your orthodontist how you can benefit from the Damon® System. It's never too late to look and feel great.
Clinically Proven Advantages
Extraordinary results for smiles and faces
Fast treatment time and few office visits
Outstanding comfort with no tightening
No headgear or tooth extractions in most cases
Easy to keep clean
Damon Q Braces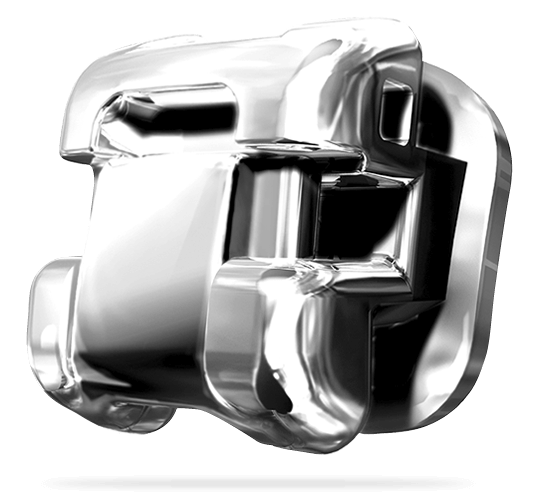 In an effort to provide our patients with the very latest in orthodontics, we are proud to offer new Damon® Q braces: the all-new, all-metal, self-ligating braces system that goes above and beyond to increase patient comfort and reduce overall treatment time while straightening your teeth.
Damon Q represents the latest advances to the revolutionary Damon® self-ligating braces system, featuring brackets made entirely of high-grade stainless steel, making them strong and extremely durable. The brackets also have smoother, more rounded corners to help provide greater comfort for the patient and to appear even less noticeable than normal Damon braces! Damon Q braces feature removable positioning gauges to help ensure your orthodontist places the brackets in the perfect position to give you a great-looking smile! If you want a beautiful smile with the least amount of treatment time, please contact us for more information on the latest revolution in self-ligating braces: Damon Q!
Damon Clear Brackets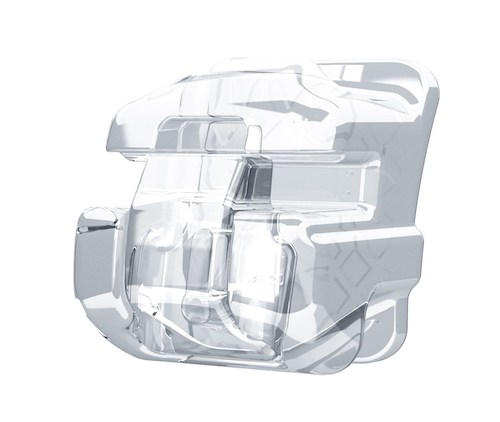 Introducing Damon Clear – the passive self-ligating bracket whose beauty is more than skin deep. Damon Clear combines the look and comfort image-conscious patients demand with the strength and functionality discriminating clinicians need. Validated by multi-site in vivo studies and third-party university research, Damon Clear is more than meets the eye.
Completely aesthetic passive self-ligation bracket with unparalleled design
Polycrystalline alumina (PCA) material is resistant to staining from coffee, mustard, red wine and other agents
Eliminates the need for elastomerics, which stain and collect bacteria during treatment
Advanced passive self-ligation technology with low ligation force, minimizing frictional resistance for more efficient tooth movement