REQUEST AN
APPOINTMENT
We offer a complimentary initial
orthodontic consultation.
GET STARTED »
We are especially interested in making all our patients feel right at home! We put your needs first to achieve efficient and comprehensive treatment. Our staff is highly skilled, well trained and strives to provide energetic, fun-loving service to each patient. Our office staff has years of experience in treating patients with the highest level of care. We aim to stay abreast of the very latest in technology and advances by regularly attending continuing education courses and seminars.
We want to leave every patient with a feeling of exceptional and incomparable service. The patient's journey through orthodontic care should have just as much impression on them as the impact their new smile brings them for the rest of their life.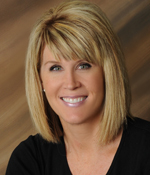 Michelle – Scheduling Coordinator
Michelle joined our office in 2012. She is the smiling face that welcomes you at our front desk. She has lived in the Carson Valley for 26 years. She is the proud mother of three children, and her oldest son is currently serving in the U.S. Army.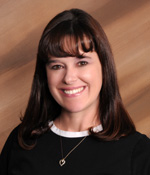 Debbie – Records Assistant
Debbie has been in orthodontics since 1992 and has been working for Dr. Parigini since 2000. She is married with two children. Her son is currently serving in the Marine Corps. She enjoys reading, camping and hiking with her hound dogs.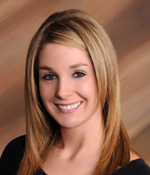 Crystal – Assistant
Crystal has been living in Nevada since 1993. She started working for Dr. Parigini in 2004 and enjoys helping people smile. In her free time, she enjoys spending time with her friends and family – especially her son, Ryder – and being outdoors.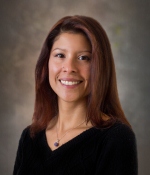 Nathalie – Assistant
Nathalie has been an Orthodontic Assistant since 2002 and joined Dr. Parigini's team in 2013. She grew up in South Lake Tahoe, but originated from Mexico and speaks fluent Spanish. Nathalie enjoys seeing the progress of our patients, the incredible results and the smiles that follow. In her free time, she likes to travel, be active outdoors with her dog, Paco, and spend time with family and friends.
---

"Dr. Parigini and all the staff are very warm, friendly, and extraordinarily skilled. Enjoyed each and every visit and my smile is unbelievable! Even as an adult orthodontic patient, definitely worth it!" -
Janis D.
"Dr. Parigini is the bomb.com! He took very good care of me and my teeth. Thanks to him I have a beautiful smile! All the waiting was well worth it. Thank you Dr. Parigini!" -
Caroline K.
"I can't tell you how pleased I am and how both Jack and Jordan's teeth came out after 1.5 years! They are thrilled with their smiles. Your office staff has been amazing as well as the orthodontic assistants. I always refer you guys." -
Jackie S.
"My experience with Dr. Parigini and his staff has been nothing short of amazing. I can honestly say I had no pain and no problems. I would recommend treatment to anyone. I'm very grateful!" -
Kim B.
"Dear Dr. Parigini and staff, a special thank you to everyone for helping to correct my smile this past year. The result is awesome. I'm really happy to move on beyond the rubber bands!" -
Jeanne H.
"Love the atmosphere and excellent customer service." -
Valerie B.
"To the crew – with sincere appreciation! You are all so wonderful, talented and kind! Thank you so much for all your hard work! Much thanks." -
Emily B.
"My experience with Dr. Parigini was great! Every time I have an appointment everyone was incredibly friendly and welcoming! Thank you very much! I really enjoy the results!" -
Garrett S.
"Dr. Parigini and team are the most professional, compassionate dental office I have ever been in. I am so happy with my new smile! I would highly recommend them! Thank you so much." -
Nancy M.
"Thanks to everyone! I couldn't be happier with my new smile! Many thanks." -
Kathleen C.
"Thank you all from the bottom of my heart for your kind and professional care over the last two years! I truly appreciate everything. Best regards." -
Sue B.
"Absolutely perfect! Any questions were answered so that we understood and any concerns were solved in the best way. He definitely knows what he is doing and you can tell that his main goal is to give people smiles that make them confident. I couldn't be happier with how my smile tuned out." -
Louisa S.
"Dr. Parigini and his staff have been amazing. I am so happy with my new smile and straight teeth." -
Caitlin H.
"Many thanks to Dr. Parigini and his helpful staff! Big smiles from the Bray Family today!" -
The Bray Family
"I have had such a wonderful experience with Dr. Parigini and all his beautiful staff members. I feel so much more confident all ready with straight teeth with an approved smile. Thank you so much ! :)" -
Zoe D.
"Dr. Parigini was the best orthodontist, him and his staff made me feel great. You guys are the best. Thank you for everything!" -
Damaris J.
"When I first went here I was really scared. But when I met Dr. Parigini I knew I had nothing to worry about. Everyone here was so nice that I almost got to the point where I was looking forward to get my braces tightened. Thank you so much for making my teeth straight." -
Sarah D.
Minden OFFICE
1702 County Road, Suite G
Minden, NV 89423
Fax: (775) 782-3620
Office Hours
Monday - Wednesday: 8:00 a.m. - 5:00 p.m.
Closed for lunch: 12:00 p.m. - 1:15 p.m.
Stateline OFFICE
276 Kingsbury Grade Road, Suite 201
Stateline, NV 89449
Fax: (775) 782-3620
Office Hours
Thursday: 8:00 a.m. - 5:00 p.m.
Closed for lunch: 12:00 p.m. - 1:00 p.m.